I loved the look of the projects in the Holiday Mini for the stamp set Yuletide Christmas. Here are some scrapbook pages you can create using this stamp set as well as the beautiful Medallion stamp.
The first one is a 6×6 page, which, in a workshop, I like to have people make as a card from a 6" x 12" card base.  Then they can add photos and send or give to someone as a card, or it can be cut apart and you have two 6×6 layouts.  Or they can even be framed!
Inside
Then if you wanted to add one of these pages to make an 8.5" x 11" page, it could look like this: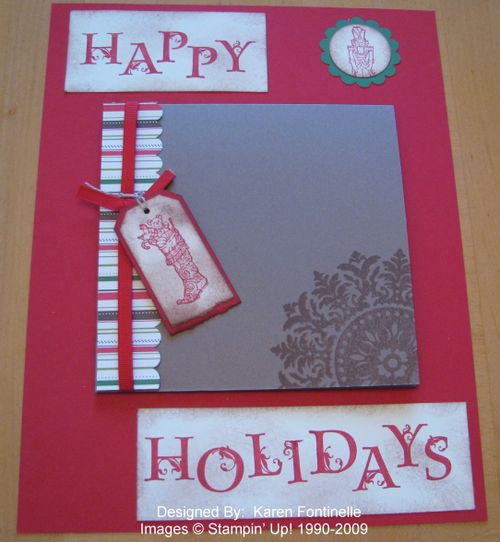 And of course if you wanted to make a 12" x 12" page, you could design it like this: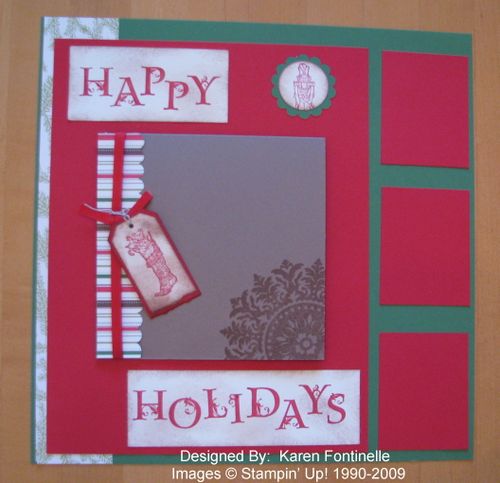 It's not too early to start designing some scrapbook pages for your Christmas album now and then after the holidays, all you have to do is add the photos!
If you're ready to order some of the many scrapbook supplies Stampin' Up! offers, just click my Shop Online button or click HERE.