I'm busy and you're busy, but I thought if you were looking for more Christmas ideas for cards, gifts, tags, bags, whatever….I would make it easy for you to search.
Please click HERE or click on any of the Categories in the right-hand column for Christmas….or any others that interest you…OR click on the Archives for probably mostly December in the past years!  After you scroll through the page that comes up, just hit the small green words at the very bottom of the page "More Posts from Karen" or "Older Posts from Karen" to go to the remaining pages.
Oh my!  I just looked back in the "Archives" all the way back to December 2006….and there was my son's calculus project in Christmas colors back when I started my blog!  He's ready to graduate from college now with a degree in Engineering….I guess the calculus and my stamping materials paid off!
And back in December 2007, here are some of those mailboxes that were decorated for gifts for my nieces and nephews!  And there's good old Frosty!! (a very old, popular stamp!)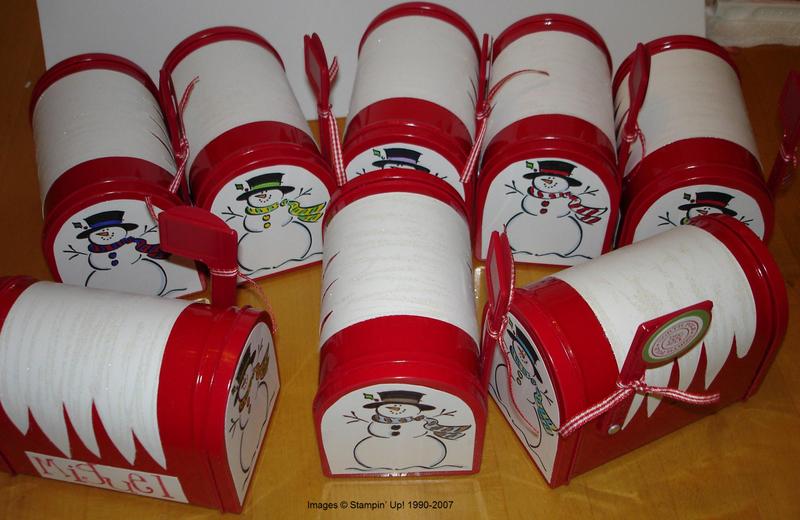 Enjoy!