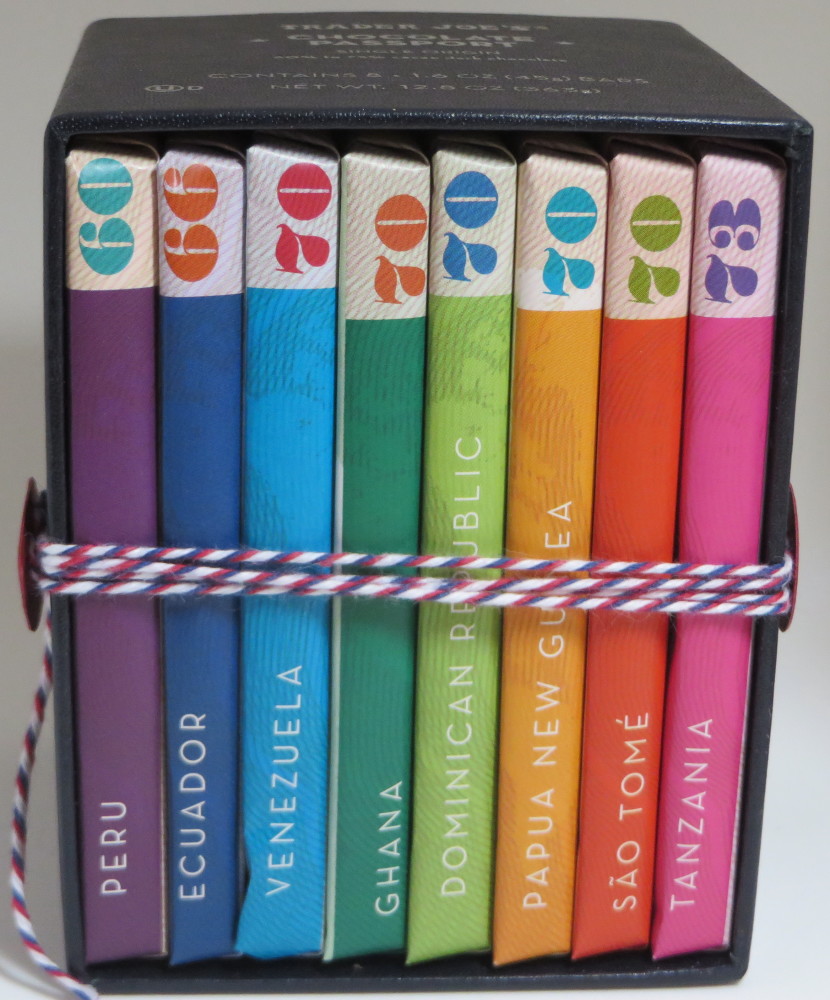 How about some chocolate inspiration for a card?  My daughter gave me this box of chocolates for Christmas (I know, you can't believe I haven't eaten it all by now!) but it is almost too cute to eat! At least it is so colorful that I enjoy looking at it on the counter. The other day I thought, those colors would make a good card! So this is my chocolate inspiration card below: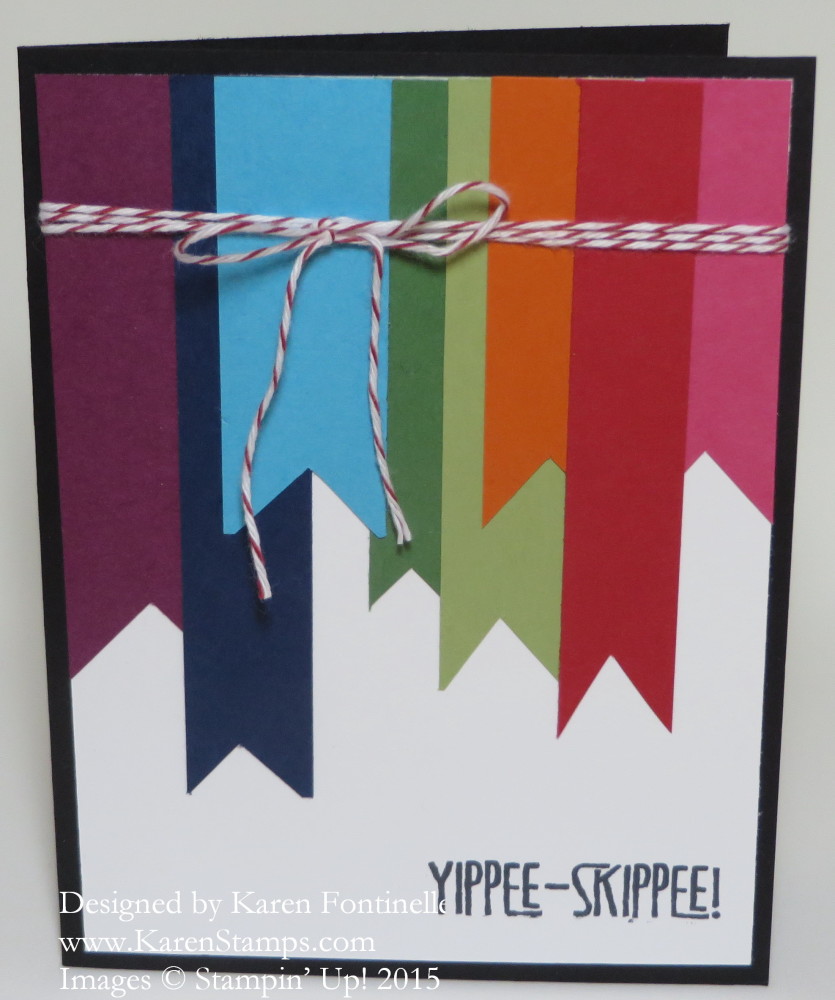 I just matched up some colors of card stock to the wrappers in the candy box.  They didn't have to be perfect but I was going for the look. I wanted to stamp just a fun greeting at the bottom, so I chose "Yippee-Skippee!" from the Yippee-Skippee Stamp Set. Just imagine the different greetings you could put on this same card!
I thought the top portion needed a little something, and then I noticed the candy box had some multi-colored twine wrapped around it! That was perfect! I just grabbed some Cherry Cobbler Baker's Twine and wrapped it around. I like it!
So you never know where your inspiration can come from!  It can come from anywhere, not just a card website or magazine or something only stamping related. It might be a canned goods label in your pantry, a pillow at the store, a dress or scarf in a magazine, a map in an atlas – anything!
Don't forget to take advantage of Sale-A-Bration so you'll have even more stamps and supplies with which to make your gorgeous creations when inspiration strikes! Just purchase $50 in Stampin' Up! products and choose a free Sale-A-Bration item FREE!