Lots of birthdays in our family recently and mostly male!  I think I mailed my other son's card before photographing it, but my other little boy's birthday is today!  Okay, he's not so little any more, but you know how it is…when you are a mother, our children really never grow up in our hearts!  
I wasn't feeling so creative when I made this card, and of course was in a hurry to get it in the mail at the last minute.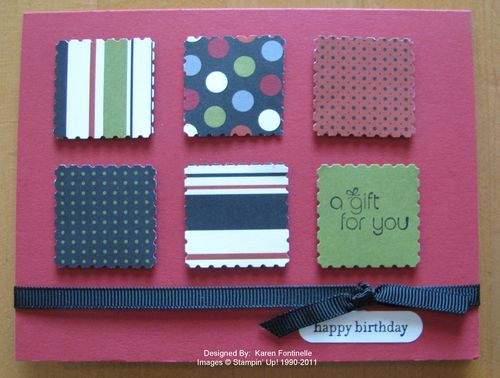 It often seems to be a challenge to come up with a "male" card, but look how easy this one is!  I just used the Postage Stamp Punch #122344 and scraps of Halloween paper, Frightful Sight #122351 on a card base of Cajun Craze. So don't put your Halloween paper away just because it is close to Thanksgiving!  Turn it over, look at the parts without a Halloween image, just see what you can use!  The squares are each popped up on Stampin' Dimensionals.
Here is the inside: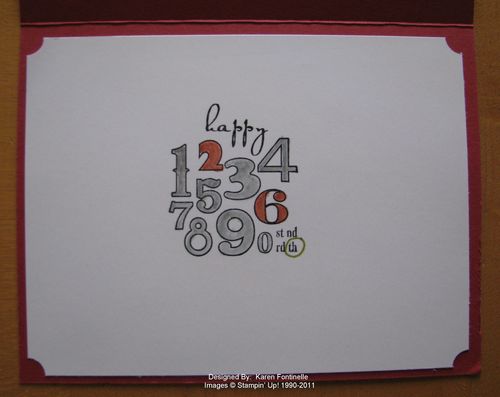 This stamp is from the stamp set "Bring On the Cake", available in wood- or clear-mount.
If you need any stamping supplies, please order from my Stampin' Up! Online Store or email me!