When I discovered these Pop Up Corner Cards, I loved them and made several including this Botanical Pop Up Corner Birthday Card for my daughter. They are so easy and the recipient will think you are so clever!
Start with an 8 1/2″ x 8 1/2″ piece of cardstock for the card base.  Score in the middle vertically and horizontally so the paper is divided into fourths.  In the upper left quadrant, score than on a diagonal.  Fold on all the score lines back and forth, then cut the right horizontal line just to the center.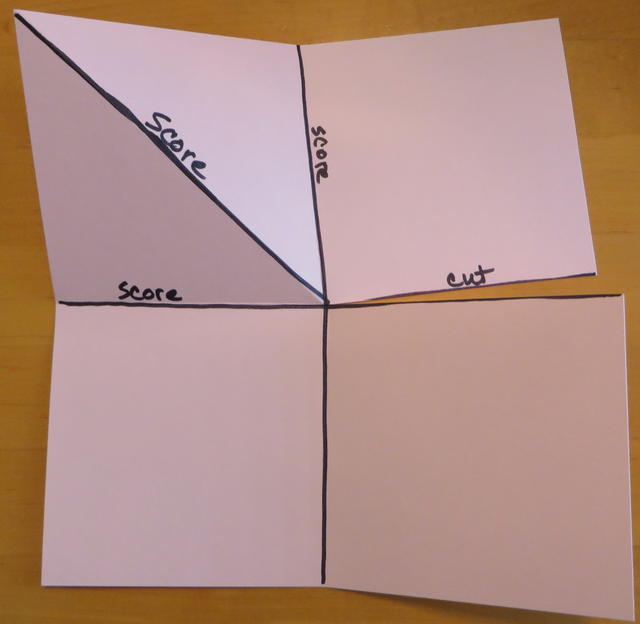 Fold the top half down.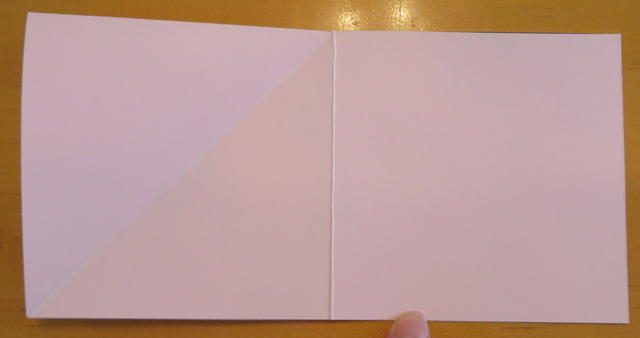 Fold the top piece back on the diagonal score line.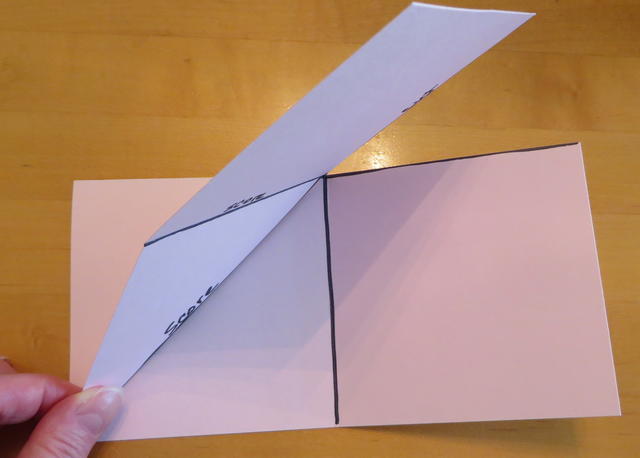 Fold the top quarter down.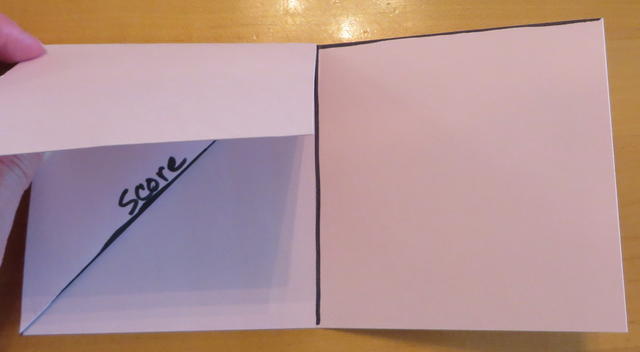 That piece you just folded down and the piece to the right are the areas where you will put adhesive and glue those two pieces together when you fold over the right area.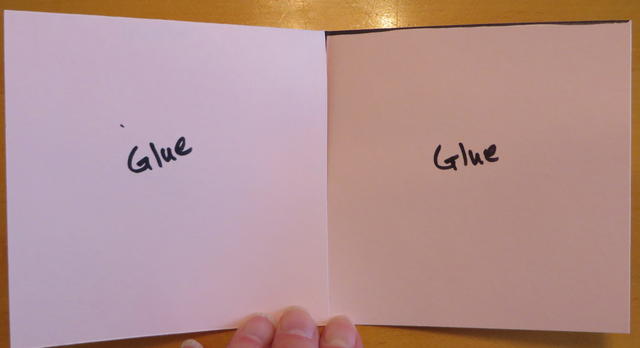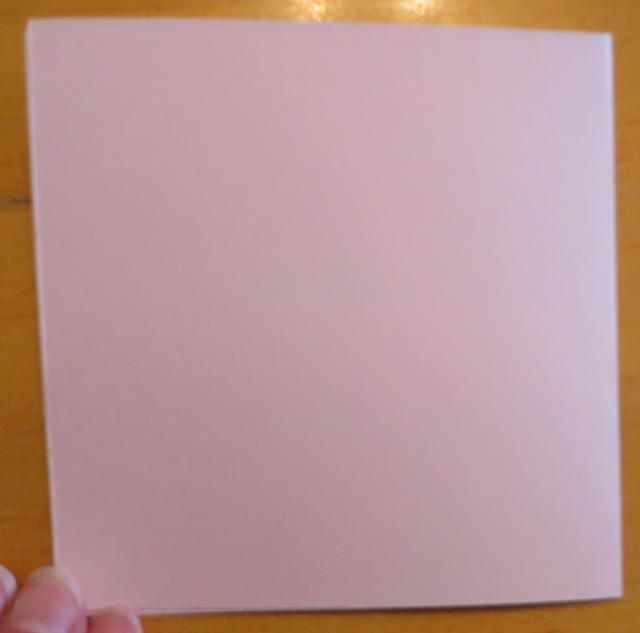 Open the card, make sure you have it all going in the right direction and decorate!  As you get experienced, it's probably easier to adhere paper and embellishments on the sections before those two areas are glued together to actually make it the folded card,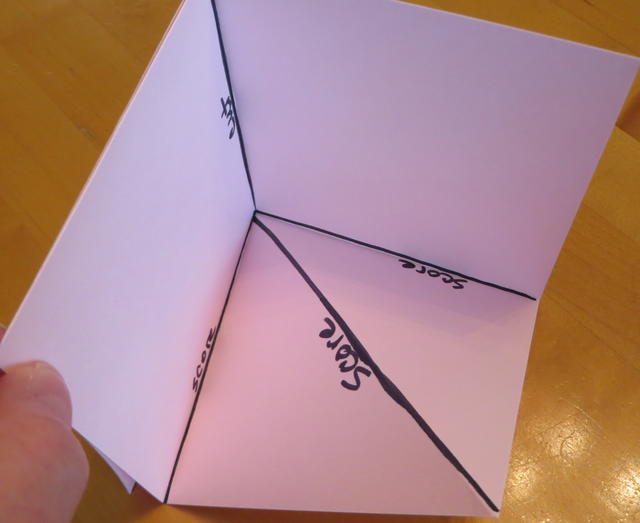 I hope you will try one of these cards like my Botanical Pop Up Corner Birthday Card.