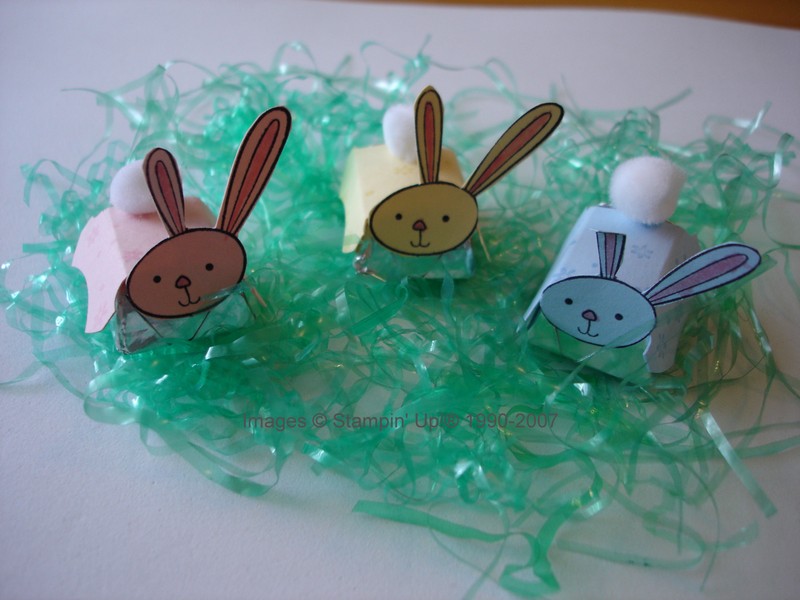 Aren't these the cutest little things?!! They are Hershey Nuggets made into bunnies! Another Demo, Brenda Quintana, came up with the design of these bunnies using the Round Tab Punch to make the body. Punch a piece of cardstock then insert the punched piece slightly back into the punch to clip the arc for the sides to make the bunny legs. Stamp a little design (I used Fresh Fillers) on the cardstock and attach to the nugget with Sticky Strip. Stamp the same color cardstock with the Bunny Hugs face, cut out and attach to nugget after coloring in the ears and nose. Adhere a little white pom pom on the back for the tail.
If you don't have the Round Tab Punch, another way to decorate nuggets is to use the plain address labels, stamp a small design and wrap around the nugget. You will get nearly the same look. I just loved these!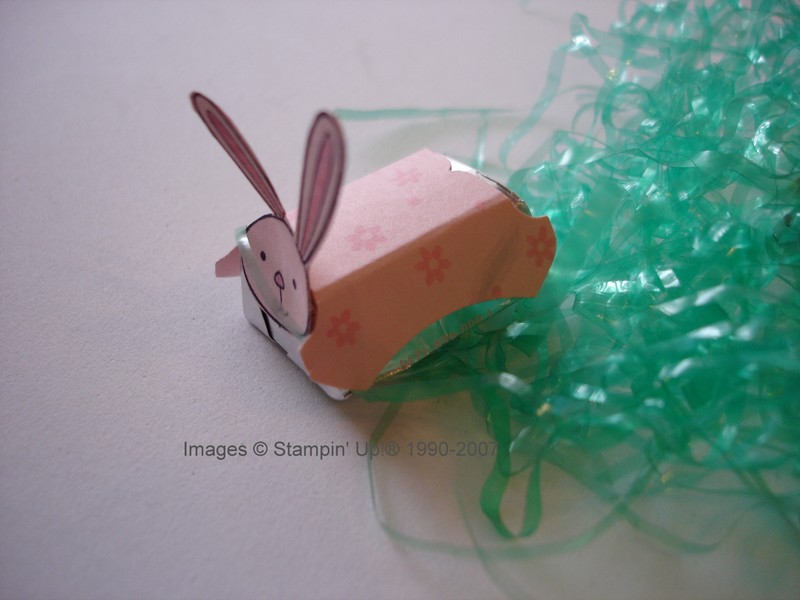 Here is one from the side without his cottontail!