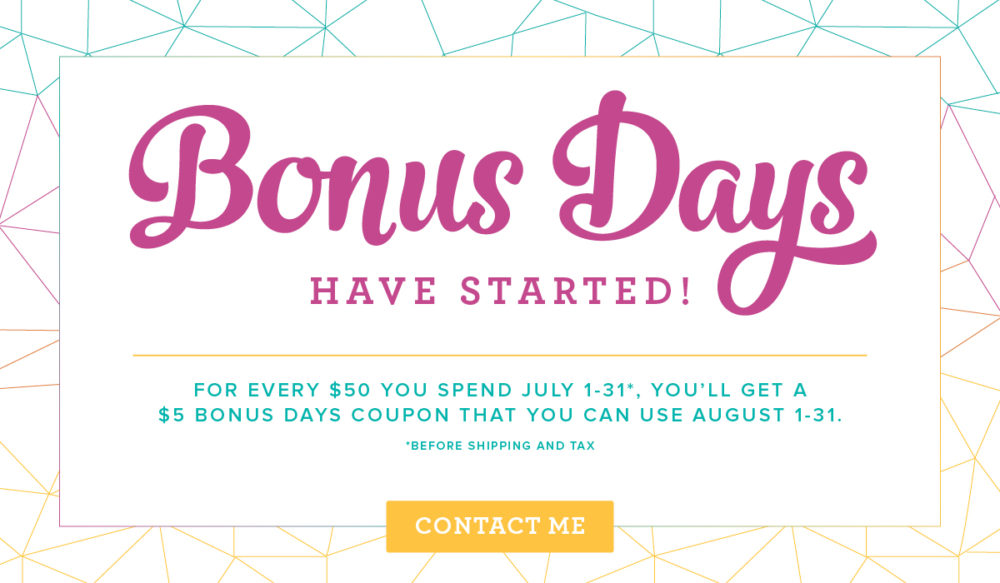 Stampin' Up! is starting July off with a big old firecracker BANG!  There are two fantastic offers for you, Stampin' Up! Bonus Days and Christmas in July!
BONUS DAYS!
For every $50 you spend during the whole month of July (before shipping and tax), you will receive a $5 Bonus Days Coupon that you can use during the month of August!
*There is no limit to the number of coupons you can receive per order or throughout the duration of the promotion.
*When you receive your coupon code via email, write down the codes in case anything happens to your email.  Codes cannot be resent.
*An email address is required to participate; Bonus Days coupon codes can only be delivered via email. (If you don't have an email address, we can work around that.)
Deadline:
July 31, 2017 by 11:50 PM (MT)
REDEEM IN AUGUST!
*There is no limit to the number of coupons you can redeem on any order in August.
*Bonus Days coupon codes can be redeemed for any product, excluding Starter Kits and Paper Pumpkin subscriptions. New prepaid Paper Pumpkin codes (the 1-, 3-, 6-, and 12-month prepaid subscriptions in the Stampin' Up! Online Store) can be discounted with Bonus Days coupons.
SO…..Shop during July in $50 increments and earn a $5 Bonus Coupon for each $50 to apply to your order(s) in August! Don't lose the emails with the coupon codes!
And I have just the thing for you to spend your Bonus Coupons on in August!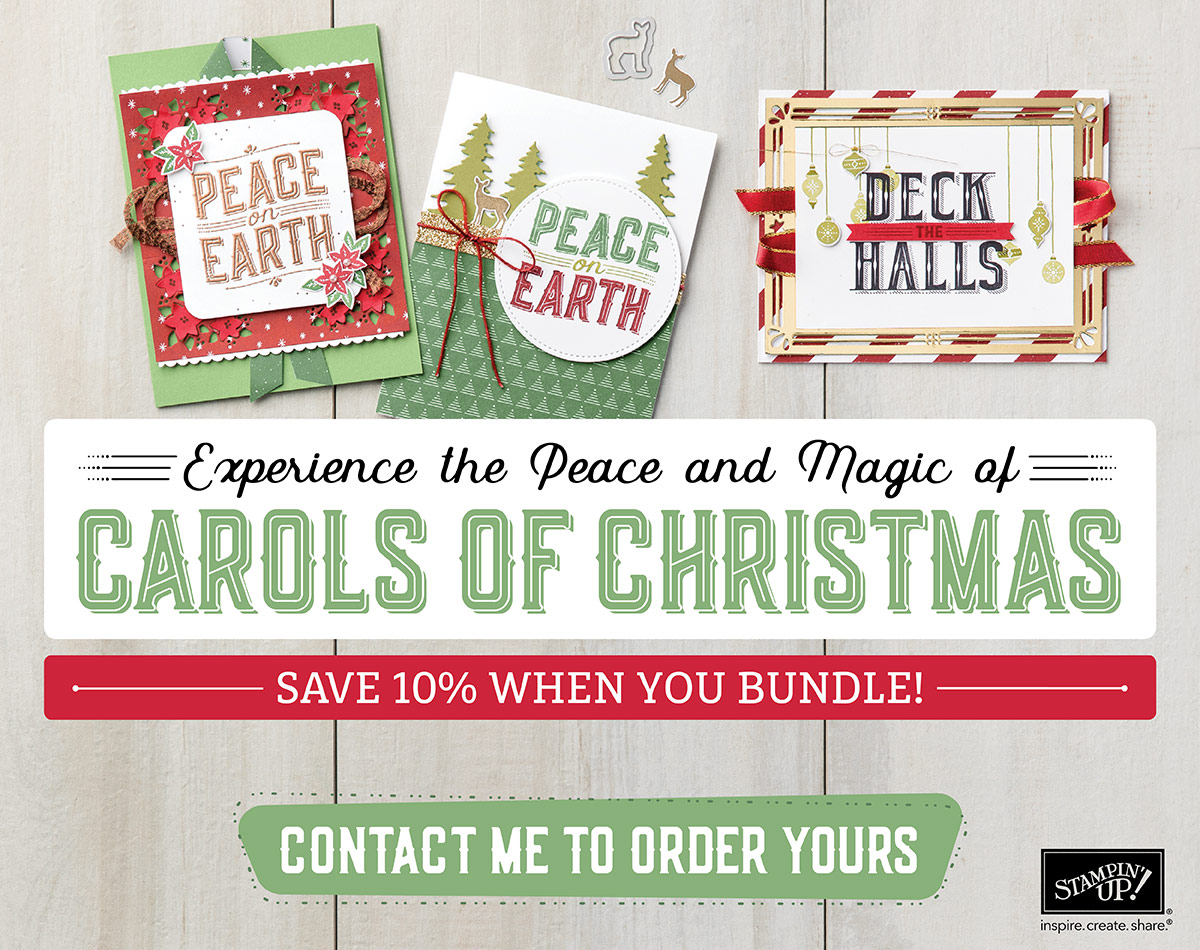 Stampin' Up! will be releasing one of the top-trending bundles from the upcoming Holiday Catalog in August, the Carols of Christmas Bundle!  Save 10% on the Bundle and use your July Bonus Coupons to help pay for it!  You will be able to order this Bundle from August 1-31.
This bundle will be available in the 2017 Holiday Catalog. This is just an opportunity to get your hands on this bundle early.  You may order the bundle or the individual products.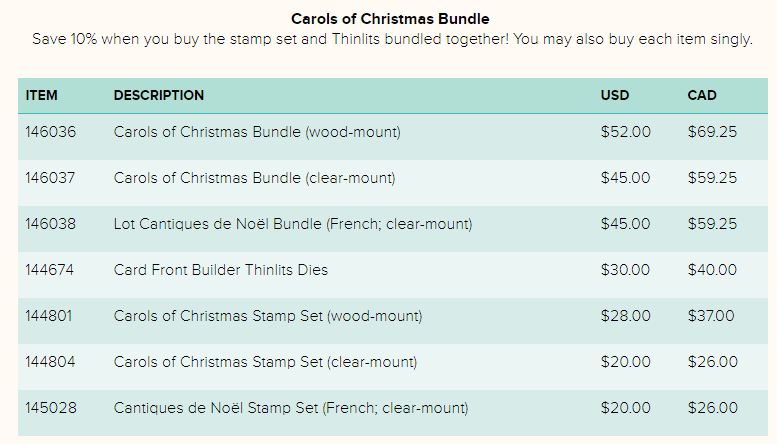 And if that all wasn't enough……!
This is quite the deal!! If you have ever thought of starting your own business, earning a little extra income for yourself or your family, try out Stampin' Up! and become a Demonstrator! Run your business as small or as big as you like! I am here to help as well as Stampin' Up!, of course!
When you sign up to be a Stampin' Up! Demonstrator, you will purchase the Starter Kit for $99 and choose the contents of your kit yourself! Plus, Stampin' Up! gives you business supplies to help get you started. All this valued at $125, but you pay only $99.
During Christmas in July, though, you will receive ALL these extras!!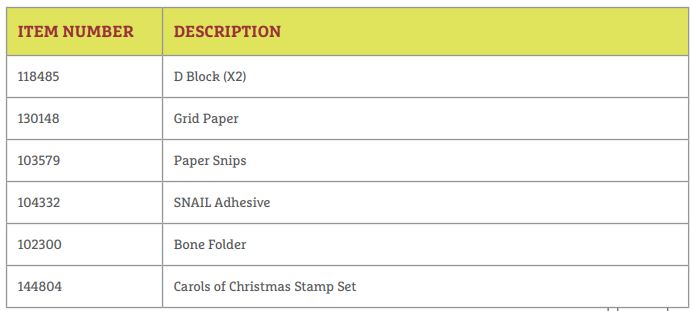 That's a $72 value, and yes, the Carols of Christmas Stamp Set is included! Once you are a Demonstrator (in minutes after you sign up!) you can go ahead and preorder the rest of that Carols of Christmas collection during July if you like.
For more information about becoming a Stampin' Up! Demonstrator, click HERE.
Let me know if you have any questions!
Remember, Stampin' Up! Bonus Days have started! With every $50 you spend, you will be emailed with your $5 Bonus Coupon Codes to spend in August!