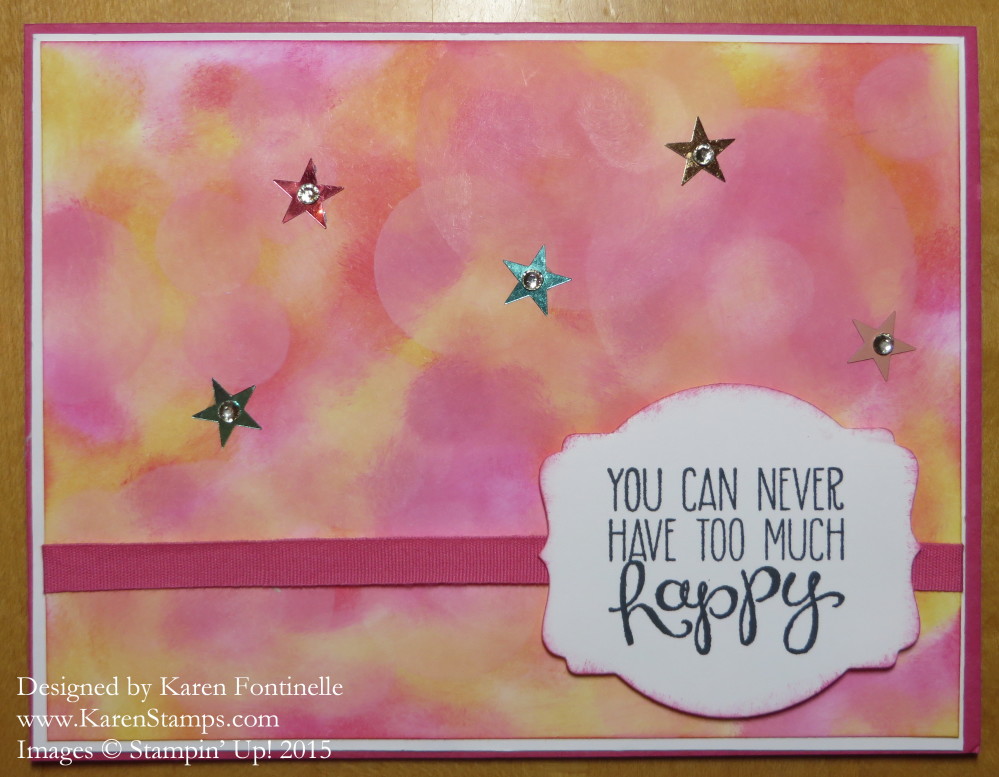 Bokeh is a photography term meaning the way the camera lens renders out of focus points of light, but we can produce a similar look of bokeh on the background of a card using our Stampin' Up! inks and accessories. You might think about bokeh if you see a Christmas photo with a clear close-up of one ornament on the tree and the tree and lights in the background have a blur to them.
Here is an example of bokeh in photography: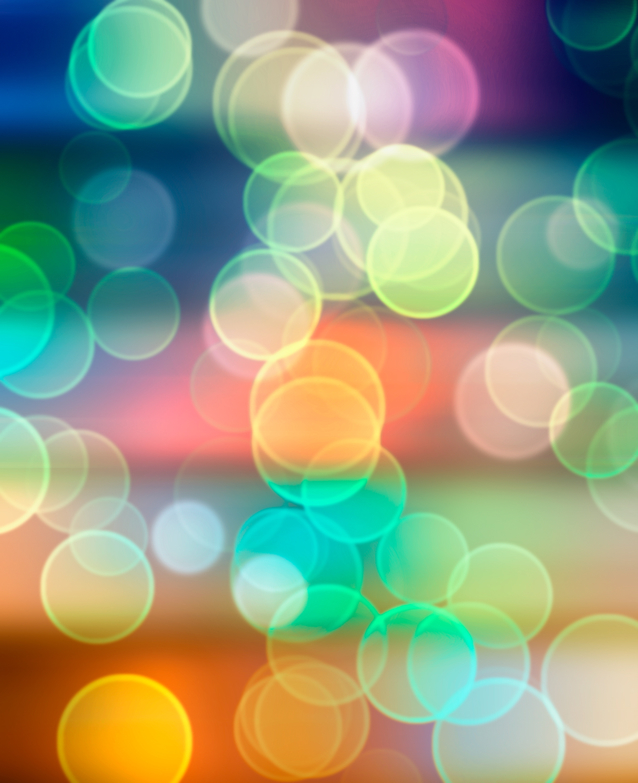 The bokeh technique is really popular right now in cardmaking!  And so fun to do! There's almost no right or wrong (as in most stamping techniques) and there are several ways to do it. You can use watercolor paper and the Aqua Painter to spread around drops of ink. Or you can sponge ink in various colors on Whisper White card stock. Then you take circle stencils and sponge White Craft Ink inside the circles, overlapping, wherever you would like them.  That softens the colors in the background and gives you the spots of light look.  You can make it as soft or as bold as you like.
To see my little Flipogram video of the Bokeh technique, go to my Facebook Business Page right HERE and watch!  It was fun to make! There's even music! You may have to scroll down depending on when you are reading this!
Or Follow me on Instagram:  @Stampingwithkaren
 Important Stampin' Up! Update:
We are experiencing a quality issue with our Blendabilities product line. Except for the Tuxedo Black Memento Ink Pad (item #132708) and the Tuxedo Black Memento Ink Pad Refill (item #133456), all item numbers have been turned off; this includes Blendabilities Sale-A-Bration item numbers.
At this time, backorders for Blendabilities will not be fulfilled.
We thank you for your patience and will update you as soon as we have more information.
*****************************
I love my Blendabilities and use them quite often, although I had to call the other day about a dry one in one set. Maybe I won't get a replacement now.  I do know Stampin' Up! has excellent customer service so I feel sure they are working on this problem and will update us further as soon as they know something else to tell us. In the meantime, please look at the other fun items you can choose for your free Sale-A-Bration item with a $50 order!
And speaking of Sale-A-Bration, remember tomorrow, March 1st, there will be four new free items to earn with a $50 purchase. Click the photo below for a close-up!
Remember, March will be the last month for Sale-A-Bration, the biggest promotion from Stampin' Up! Choose from the FREE products you can earn in this Sale-A-Bration Brochure. Look for the products marked "FREE" as there are other products available for purchase to coordinate with the free products.
And go visit my Stamping With Karen Facebook Page!  Click the LIKE button while you are there!