There was some period of time when Stampin' Up! had some kind of promotion with calendars. I don't remember what it was or when it started….probably with a certain amount of purchase you got a free calendar. While cleaning out kitchen cabinets this weekend I came across mine…..no, I didn't throw them out when the year was up….well, of course I wouldn't since they were Stampin' Up!….but also I've found it helpful to have a calendar to look back at if you need to doublecheck dates or something.  So yes, I have a stack of old calendars….only back to 2000.
So I thought as long as I had them out (and should find another place to keep them) I thought you might enjoy seeing some of the past years of Stampin' Up! style.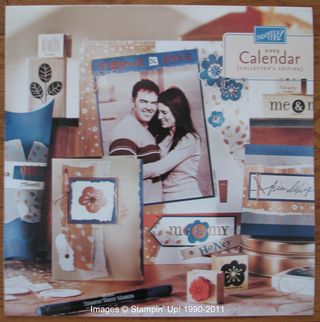 2005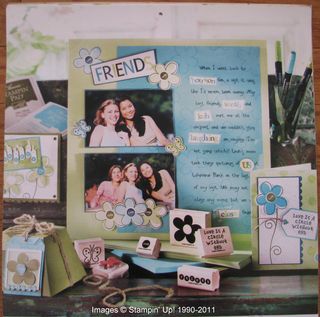 A 2005 calendar page….I remember this stamp set so well!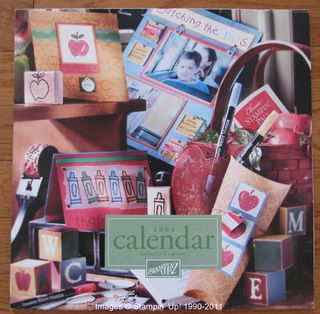 2004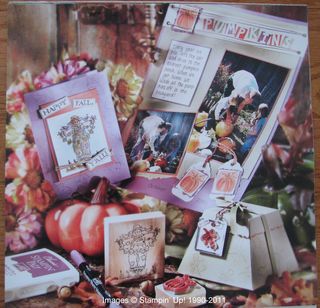 A 2004 calendar page….oh, how I loved this stamp set!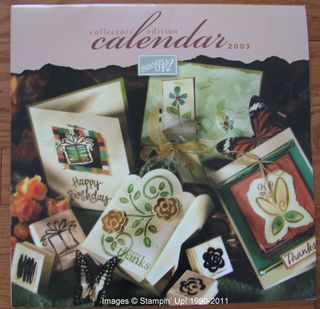 2003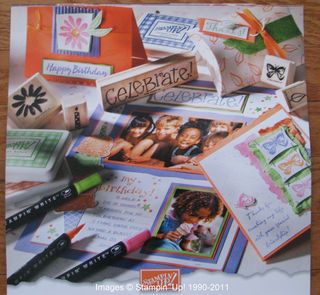 A 2003 calendar page…you can see the old style stamp pads!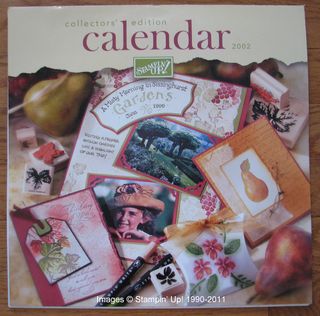 2002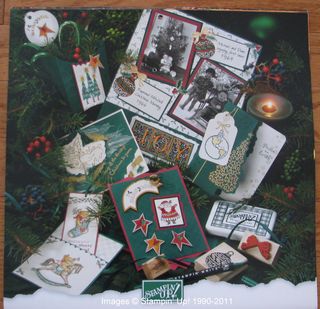 A 2002 calendar page…..I loved that stamp set with the little Santa!
Okay, enough of the nostalgia!  Look through your new Holiday Mini Catalog…all the trendiest, newest, up-to-the-minute gorgeous stamp sets and accessories and order what you need for the holidays…and beyond. It only takes a few minutes!  Then years from now you'll be able to look back at that catalog with nostalgia, remembering your favorite products and projects you made!  Click HERE now to go Shop Online and place your order.