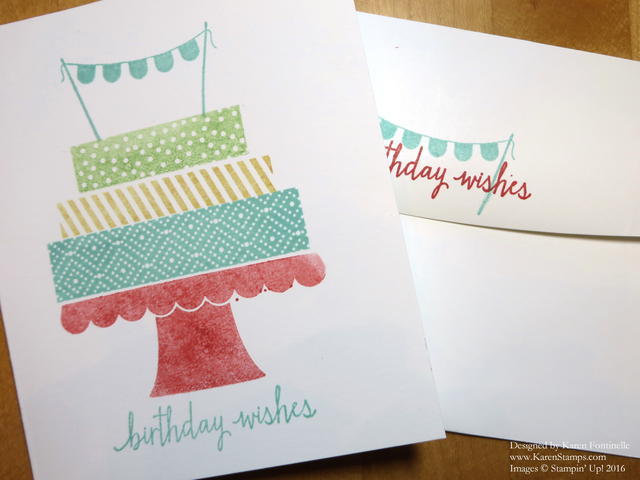 Yesterday Shannon West, from the Stampin' Up! Corporate Office, was on a local Utah morning show with some stamped birthday cards with the Build a Birthday Stamp Set talking about her idea called #ImBringingBirthdaysBack. Shannon West is one of our favorite presenters at Stampin' Up! events and on videos, etc.
Shannon was feeling that social media, with its quick and easy way to just type a birthday greeting online to friends, was ruining birthday cards, so she decided she wanted to send a birthday card to anyone who wanted one!  She even made her own hashtag stamp #imbringingbirthdaysback. If you aren't familiar with hashtags, they really are kind of like search terms that group those certain terms together. Sometimes they are specific and sometimes they are just funny or silly. Of course Shannon was deluged with requests.
Stampin' Up! got behind her movement since making and sending cards is what we do!  At least we intend to!!  So maybe this will spur more of us on to not just type a birthday greeting on social media but to send a card, especially a handmade card! Let's make the post office busy again! Stampin' Up! is going to manufacture Shannon's hashtag stamp! I can't wait!
I made a card similar to the ones she showed, as you can see in the photo above.  I also loved the idea of how she stamped the back flap of the envelope!  Remember, we should not be sending out "naked envelopes"!  Stamp something on them!
Let's all get those birthday date books out and start making cards, or pull out the ones you have made but not mailed, and start sending real birthday cards, IN THE MAIL, to your friends and loved ones! Bring back the good old days when postmen delivered cards and letters in the mail!