Ho, ho, ho! Our Christmas in July promotion makes it easier than ever to sign up to be a demonstrator!
As a new recruit, you will receive a FREE Essentials Gift Pack including Paper Snips, SNAIL Adhesive, Grid Paper, two D Blocks (one for you and one for a stamping friend!), and a Bone Folder. That's an added value of $52!
And to get a taste of the perks of being a demonstrator, Stampin' Up! will also include the Carols of Christmas Stamp Set from the holiday catalog for FREE ($20 US)! With so many basic items provided for you, you'll be able to get your brand, new business off to a fast start—and spend your Starter Kit dollars on things like your favorite stamp sets and accessories!
What Do You Have to Do to Become a Stampin' Up! Demonstrator?
It's easy!  Just CLICK HERE, read about becoming a Demonstrator and see if you have any questions.  Ask me if you do!  Read and agree to the Demonstrator Agreement, then follow the prompts as you choose items for your Starter Kit.  You will choose $125 worth of product (your choice!) and pay only $99 plus free shipping on your kit! The special Christmas in July promotion, the Essentials Gift Pack, will be automatically added to your Starter Kit.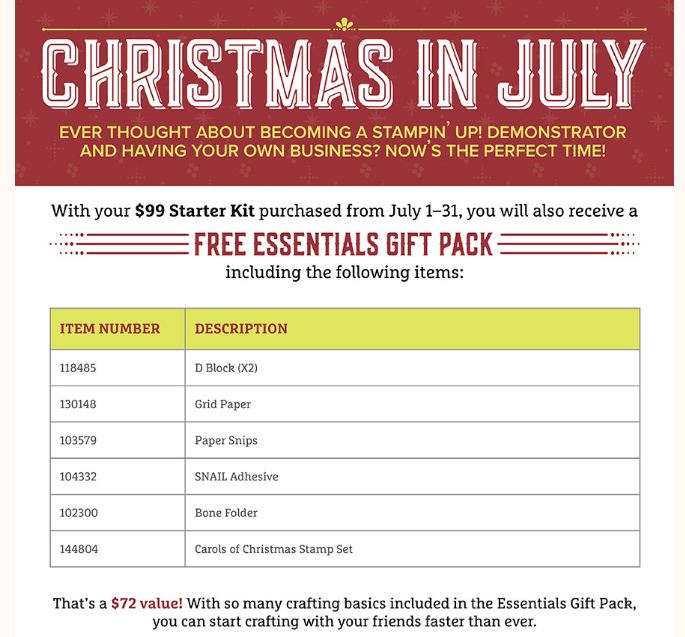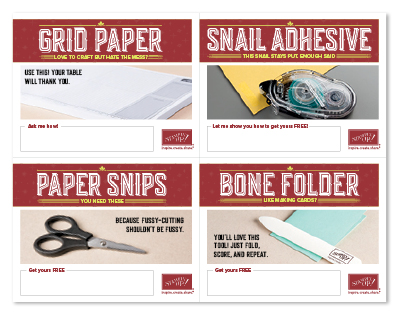 This is the upcoming Holiday Catalog stamp set you will receive in your gift pack, Carols of Christmas!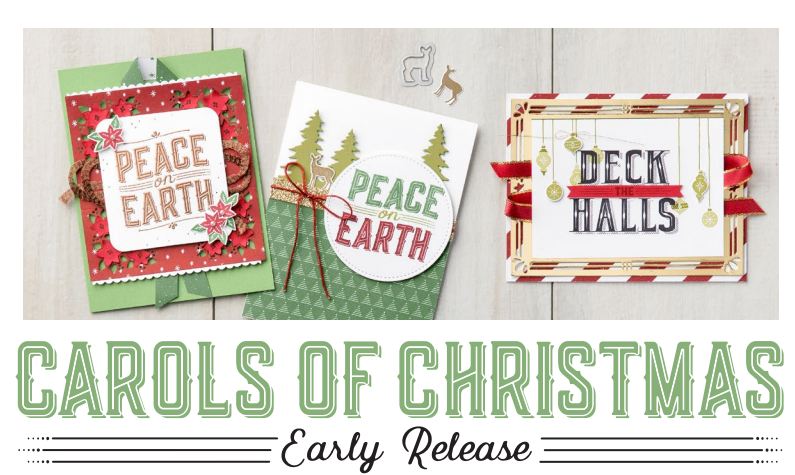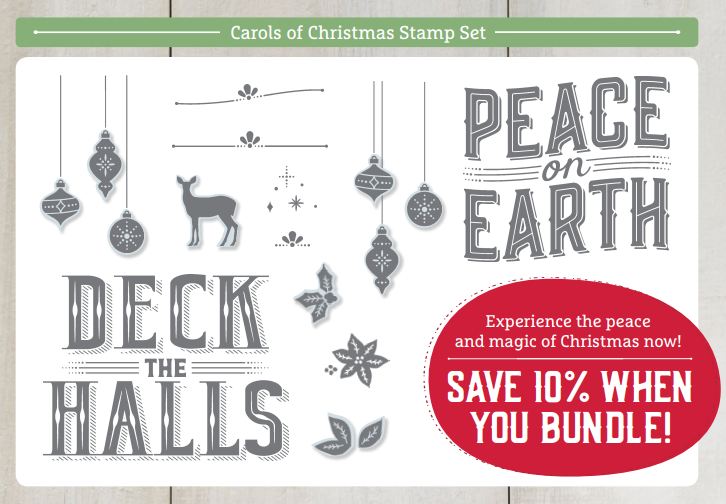 Everyone will be able to order the Carols of Christmas Stamp Set beginning August 1, 2017, but a new recruit on July 31 will get their stamp set FREE!  You can add the framelits dies to your Starter Kit if you would like!
Being a Stampin' Up! Demonstrator has many rewards. Of course those rewards can be monetary if you work hard and build a business.  But along with that come the benefits of making new friends, having fun stamping with others, attending Stampin' Up! events, being able to pre-order new products from new catalogs, and getting a discount on your purchases. If you make Stampin' Up! a business, there are many other benefits along the way as you achieve your goals!
Stampin' Up! provides lots of resources online to help you get started in your new business, and I will be here to help you as well!
Anytime is a good time to sign up to be a Stampin' Up! Demonstrator, but why not sign up when you get extra goodies for FREE!
 Just CLICK HERE and take a few minutes to sign up and choose your Starter Kit contents!
You will then receive an email from Stampin' Up! with your Demonstrator number and you will be in business!  Literally!