At the Leadership Conference in San Antonio last month there were some beautiful Stampin' Up! fabric projects on display.  Stampin' Up! doesn't JUST do stamps, ink, and paper right!  They do fabric, too!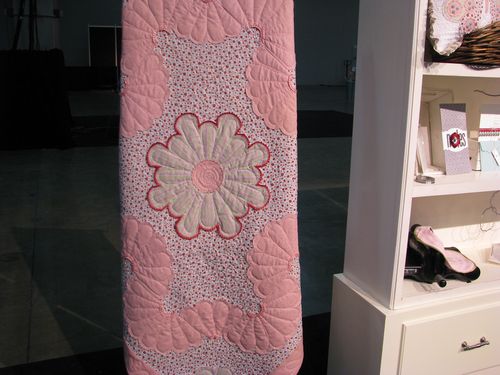 Dresden Designs Die #125597 and Twitterpated Designer Fabric #125412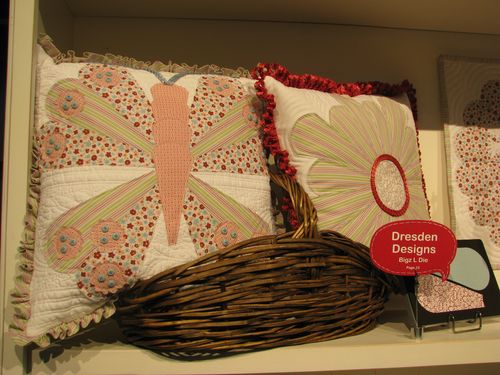 Dresden Die and Twitterpated Fabric Pillows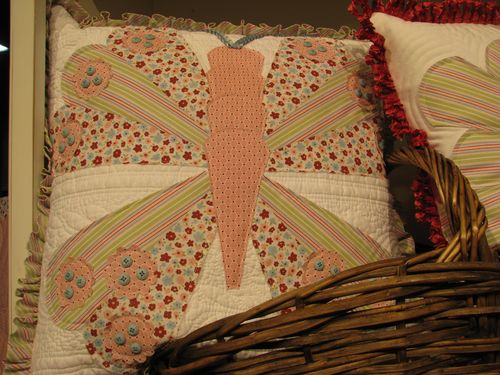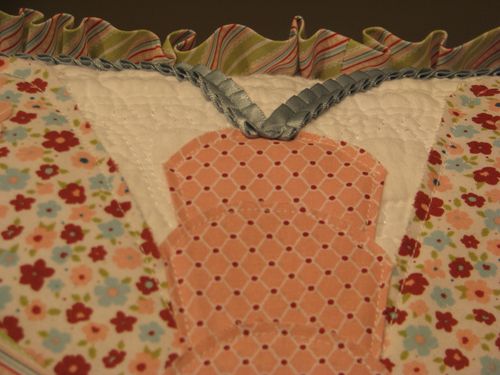 Using the Pleated Satin Ribbon on a quilted pillow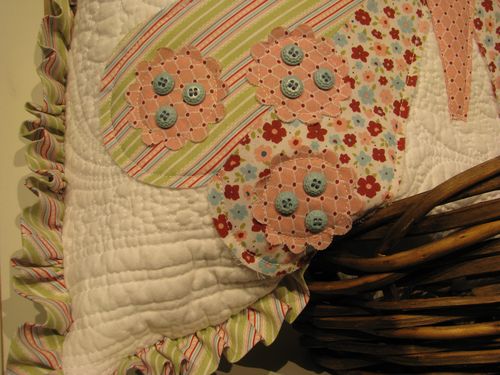 Love these little Twitterpated Designer Buttons #125579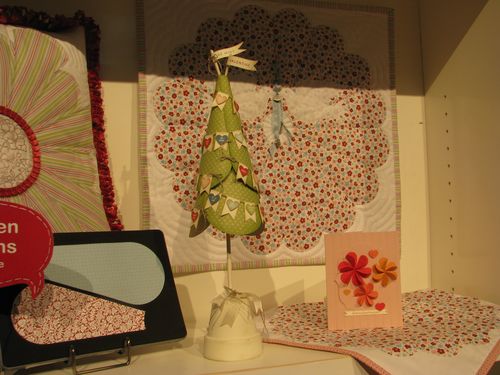 Using the Elegant Bird Bigz Die on a quilted wall hanging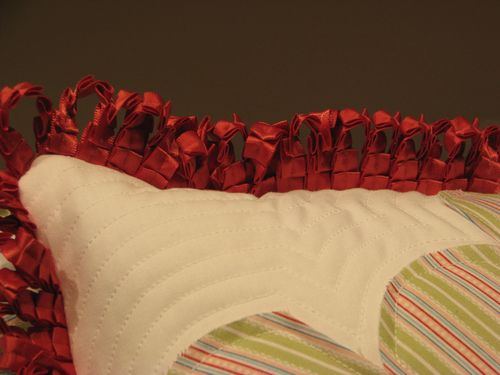 Riding Hood Red Pleated Satin Ribbon for fringe on pillow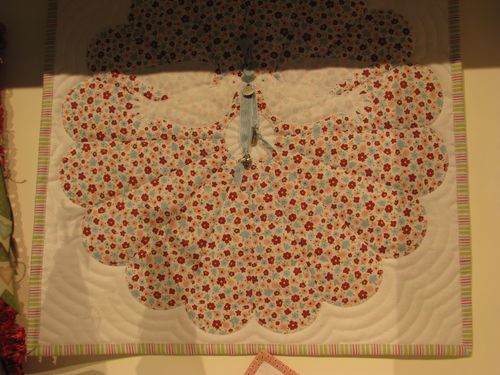 Use the Dresden Designs Die for the Big Shot with fabric or with paper!