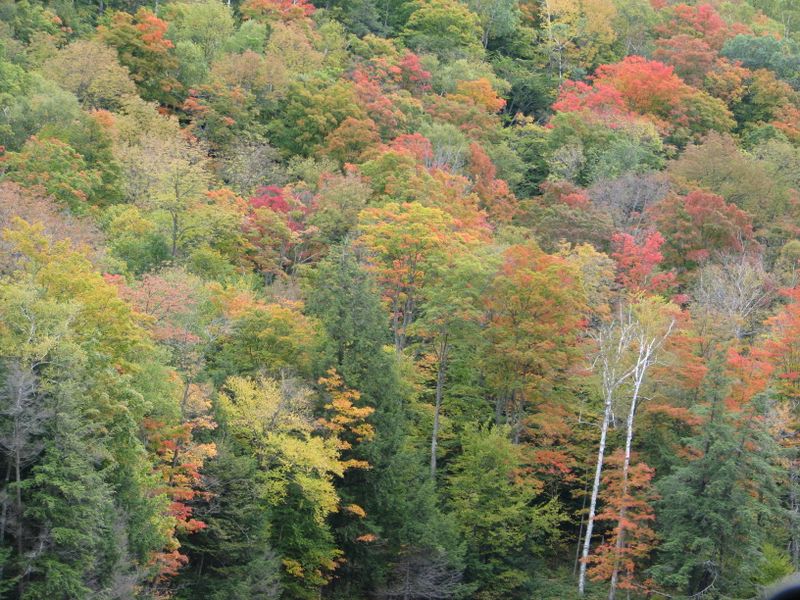 If you noticed my blog posts lacking it is because my husband and I were on a dream trip to New England to see the fall foliage….and New England!  Even on a ten day trip, there wasn't enough time to see everything and go everywhere.  I would like to think we'll go back someday but we'll see!  Since we don't get much in the way of "fall foliage" here in Houston (until Nov. or Dec.) it was a real treat to see the colored leaves.  Timing is everything and we must have hit it right because if the leaves weren't at peak color, I don't know how much more gorgeous they could be!  The only thing that could have been better was the weather.  It was cloudy and chilly almost the whole time, with a little drizzle thrown in now and then, and maybe bits of sunshine on a few days.  Naturally, the day we had the ocean view room in Bar Harbor, Maine it rained.  Fortunately you can still enjoy colored leaves even in cloudy weather and you could even make the case that it adds to the atmosphere of fall……but a little more sunshine to make the leaves sparkle would have been very nice.
We flew into Manchester, NH and drove straight to Woodstock, Vermont. Right away the leaves looked beautiful, and we couldn't restrain ourselves from saying, "Look at those leaves!"  "Look at that tree!" every few seconds! Woodstock was a really cute place and we stayed in our first B&B, the Ardmore Inn.  We weren't sure how we would like a B&B but it seemed to be the thing to do in this part of the country.  Charlotte was a great hostess and made our first experience a perfect one.  If the delicious breakfasts and afternoon cookies weren't enough, she certainly had me with the fall and Halloween decorations!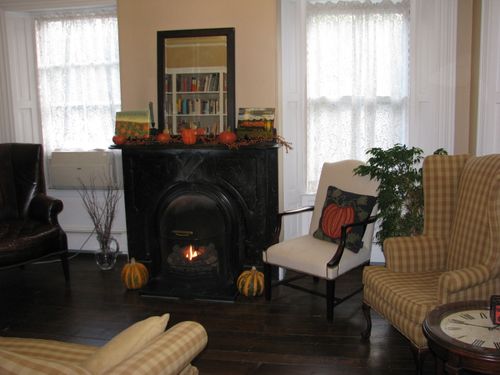 Our first covered bridge: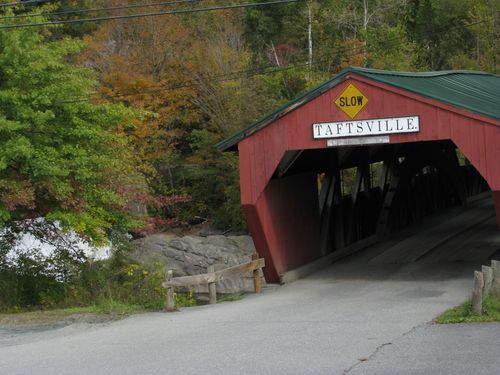 Some scenery…..and thank goodness for our new GPS to figure out where we were on this ride and get us back to town!  Amazing!  We had fun with our GPS lady!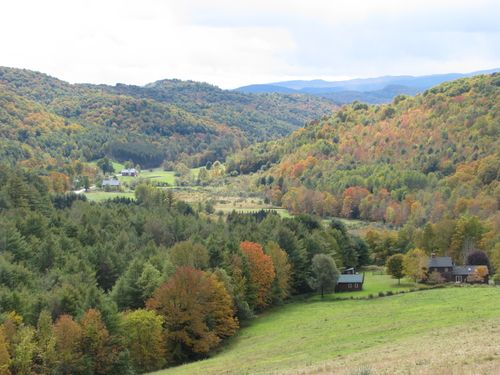 Vermont was everything you would imagine it to be!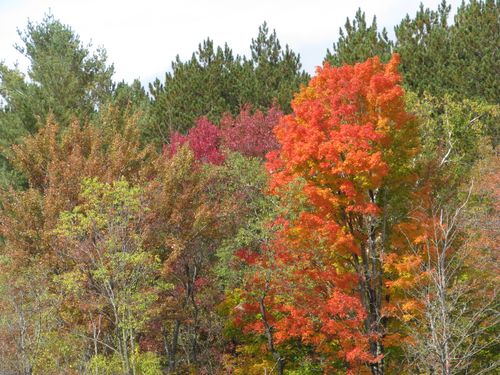 A side trip to Fort Ticonderoga in New York after taking a ferry across Lake Champlain: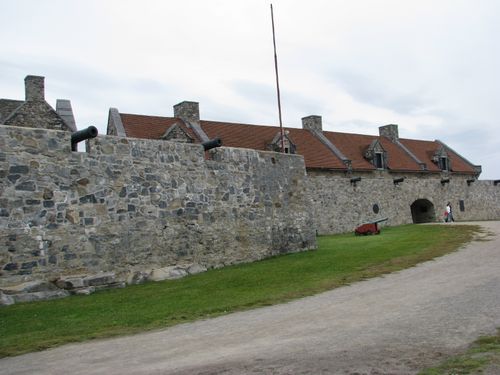 A beautiful "Kodak spot" in Stowe, VT….we saw so many beautiful white steepled churches on this trip.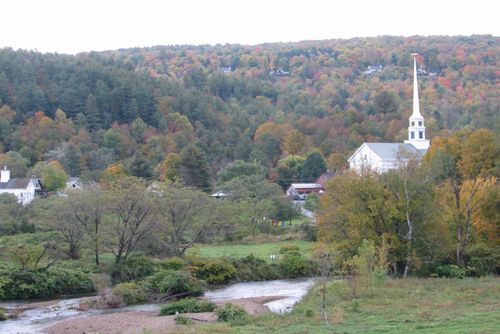 More leaves….can't resist!!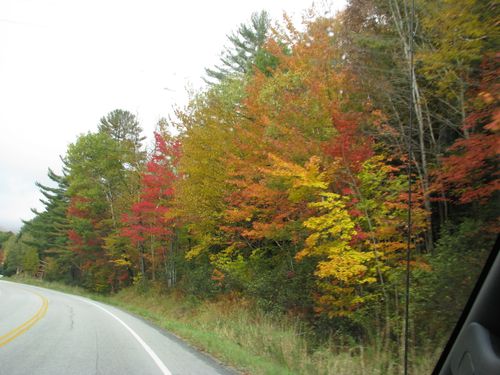 I think you can click on the pictures to enlarge.
I do hope I scrapbook some of these photos now!  I think "My Digital Studio" is calling my name!