I had purchased this stamp set, Autumn Splendor, in the Stampin' Up! Holiday Mini, thinking about our upcoming (at the time) New England fall foliage trip.  I knew it would make beautiful cards and scrapbook pages with fall colored leaves.  Here is a card I made.  I stamped the leaf with Basic Brown ink so I could watercolor the leaf with my Aquapainter and Watercolor Crayons to give it the fall colors.  Then I painted over the leaf with the new Shimmer Paint in the Holiday Mini (Champagne Mist).  The shimmer kind of covered the colors of the leaf but I think it still turned out well and I hope you can see the shimmer in the photos.  You'll love the new Shimmer Paint!  If you need any suggestions or tips on using it, please email me.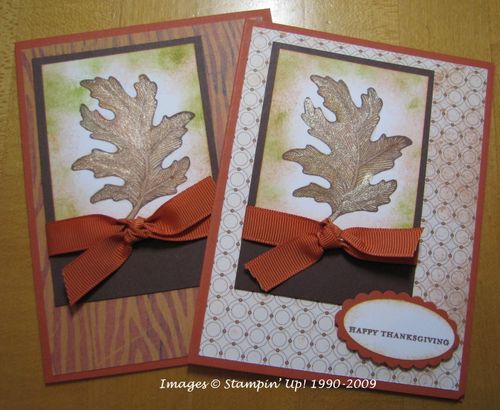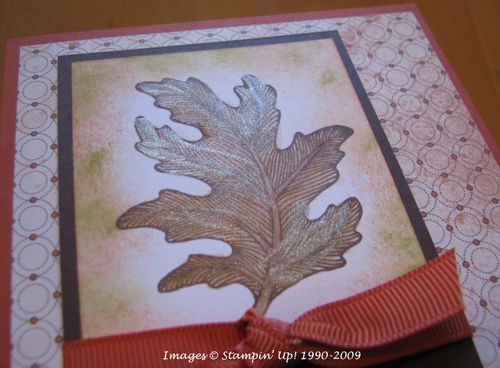 The card base is made with Dusty Durango card stock and the Designer Paper layer is Autumn Meadows from the Holiday Mini.  Those are actually the two sides of the paper you see in the photo!  The ribbon is Dusty Durango polka dot turned around so you just see the solid side.  And for a greeting I used Teeny Tiny Wishes punched out with the Oval Punch and layered on the Scallop Oval Punch.  You'll notice the leaf layer is sponged on the side, which I do think adds a lot….but just so you know, I decided to do the sponging after somehow getting extra ink from my fingers on the edges of the card.  See!  There are no mistakes in stamping!  You can probably click on the photos to see them enlarged.
Here are some more photos from our trip!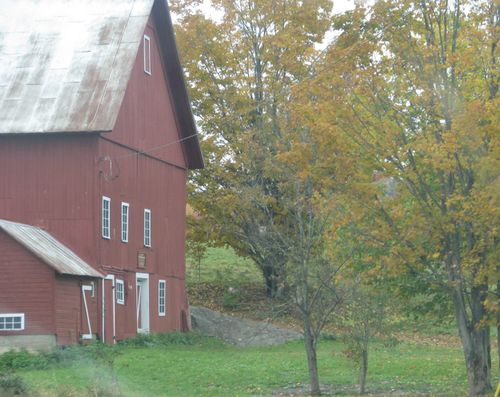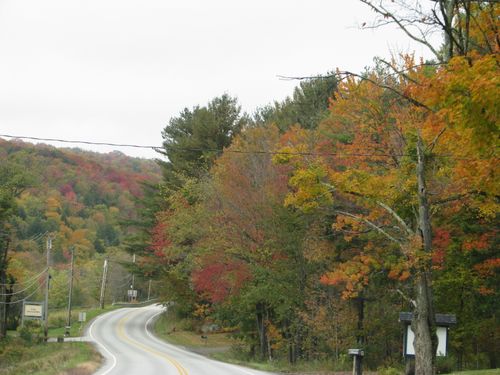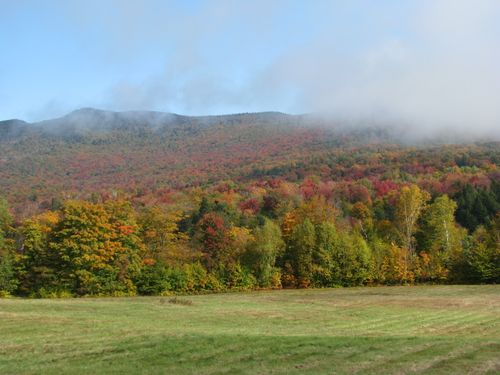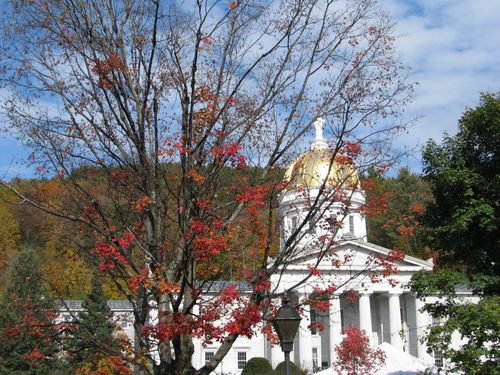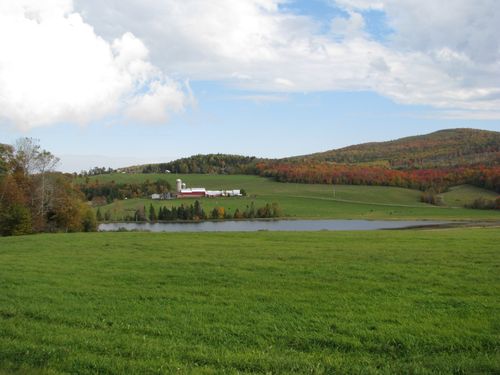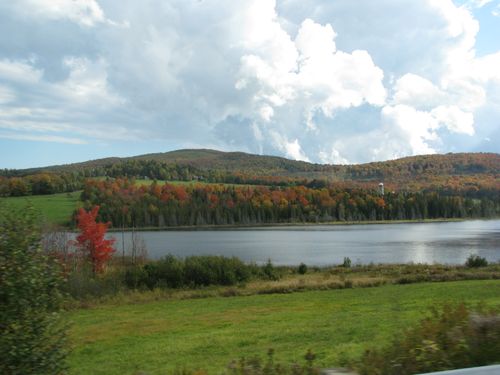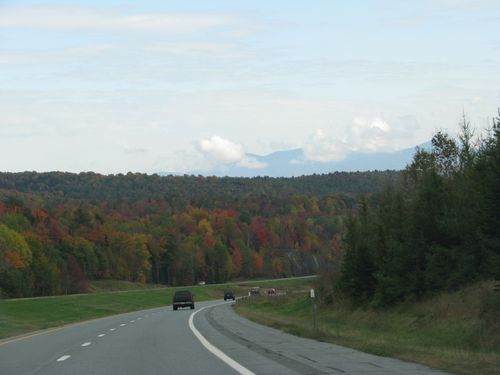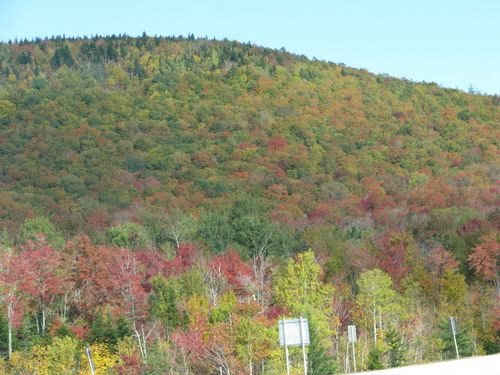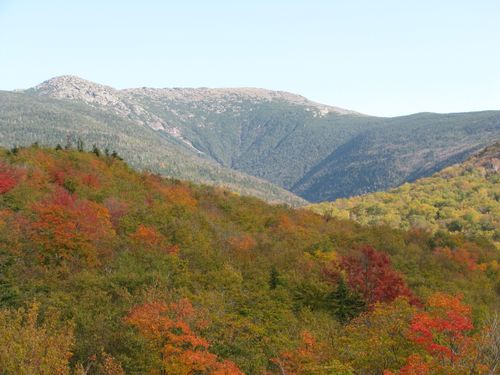 Wouldn't you love to stamp some colored leaves??!