This one I actually copied from the anniversary card my husband gave me!  I made a smaller version, but a similar idea.  This card is 4" x 4", with the front flap cut a little shorter so that I could add a strip of green designer series paper on the inside layer that would look like grass from the front.  And then it adds a little design on the inside of the card as well.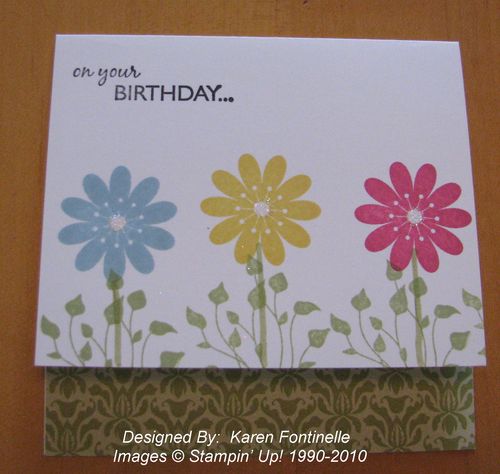 The flowers are stamped with Petal Pizzazz. I drew in the stem and the little leaves are Pocket Silhouettes.  Hard to see in the photo but there is a little bling on the flowers from Dazzling Diamonds Glitter! 

This was a fun, simple card to make!  If you'd like to make one, you can look at the stamping supplies HERE.