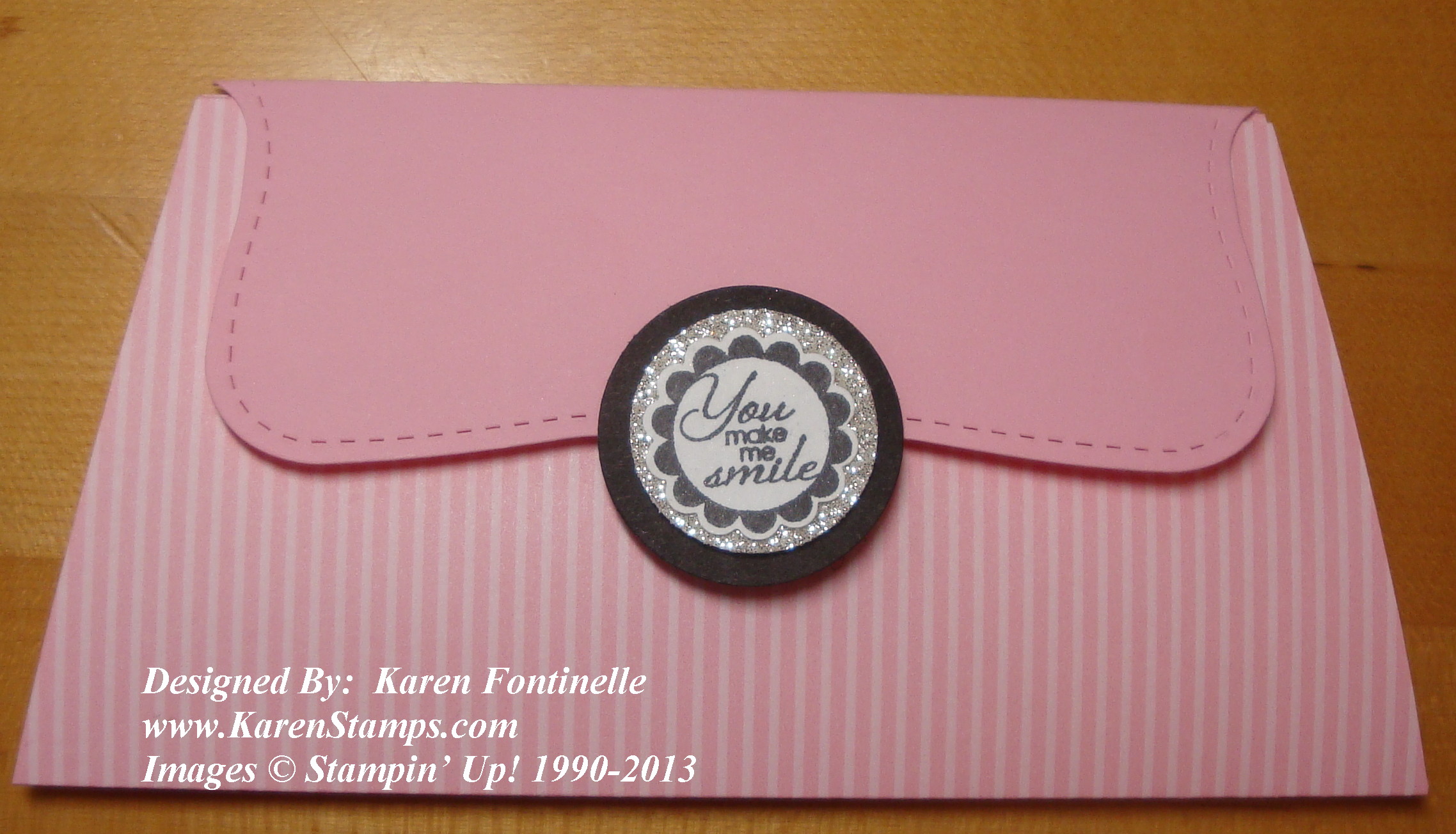 I think these purse-shaped cards make great birthday cards for young girls! They could also be more than a birthday card.  Instead of just putting a greeting on the inside, make a pocket of some sort and turn it into a gift-card holder.  It is graduation time and I read that cash is the most welcome gift!  Make a pocket inside the card and insert cash or a gift card or check.  My grandmother used to always say you can't give someone a purse without putting a penny in it!  Must be bad luck or something! Even though I made these purse cards for birthdays, think of all the other fun occasions you could make them for and the ways you could change them out!  Make it super-fancy with some Glimmer Paper or a sparkly closure or flower on the front! Make party invitations out of this idea!  It's one of those projects that once you make one, you want to make more!
You can barely see the fuzzy thing underneath the closure.  That's a piece of velcro which will hold the card closed.
Shop for Stampin' Up! supplies at my Online Store!  Be sure to check the Clearance Rack, too!