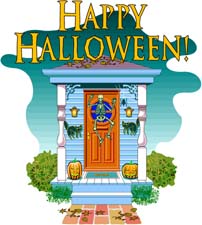 Looking for a different, safer way to have your children trick or treat this Halloween with the neighbors and their friends? Here is an older post I did in 2009 explaining something we did for a few years with our kids. It takes a little bit of planning so you need to get started….really just contacting your friends and/or neighbors and planning the route you will take! Parents and children all go together so it is fun for the whole family….and a chance to visit with your neighbors!
Here is the link to my previous post: http://www.karenstamps.com/2009/10/a-different-way-to-trickortreat.html
It sounds crazy and confusing, but it really works….and most of all, it is FUN!!  Let me know if you try it!