One more idea for using the Mini Treat Bag Thinlits Dies, which are $10 off through Monday night on the Stampin' Up! Weekly Deals. Make the regular mini treat bag, then fold over the top edge. Add a belly band to hold it in place and you've got a cute little envelope for a card and/or treat! Don't forget all the cute embellishments that come in the set of dies, such as the strip of stars, hearts and dots, the heart and star, the words, etc. You can decorate your Altered Folded Mini Treat Bag any way you like!
For this project I just used a 6″ x 6″ piece of paper from the Cherry on Top Designer Series Paper Stack.  No cutting involved.  But you do need to to place the large treat bag die carefully on the paper and make sure it is properly placed as you cover it with the cutting plate before running through the Big Shot Die-Cutting Machine.  The Magnetic Platform helps hold it in place but you can also use some post-it type notes or washi tape to hold the die in place.  As you can see, there is very little paper waste!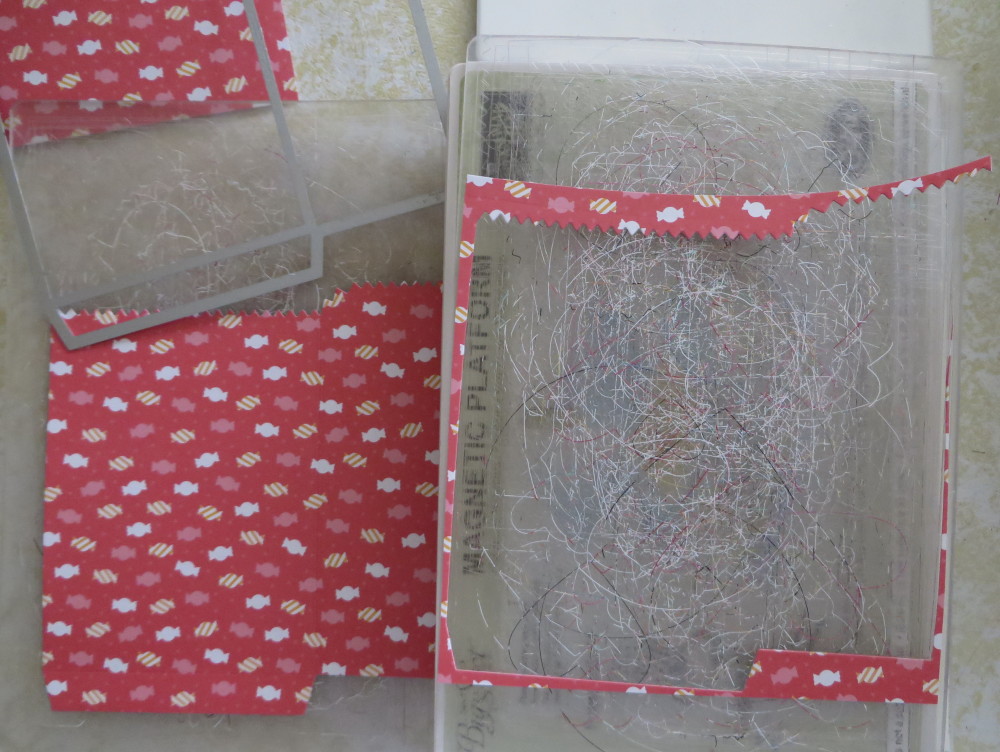 Make the mini treat bag, then fold over the top.  You can just do this or you can score first about 3 1/2″ from the bottom edge of the bag. Just figure out what size you want the bag/envelope to be.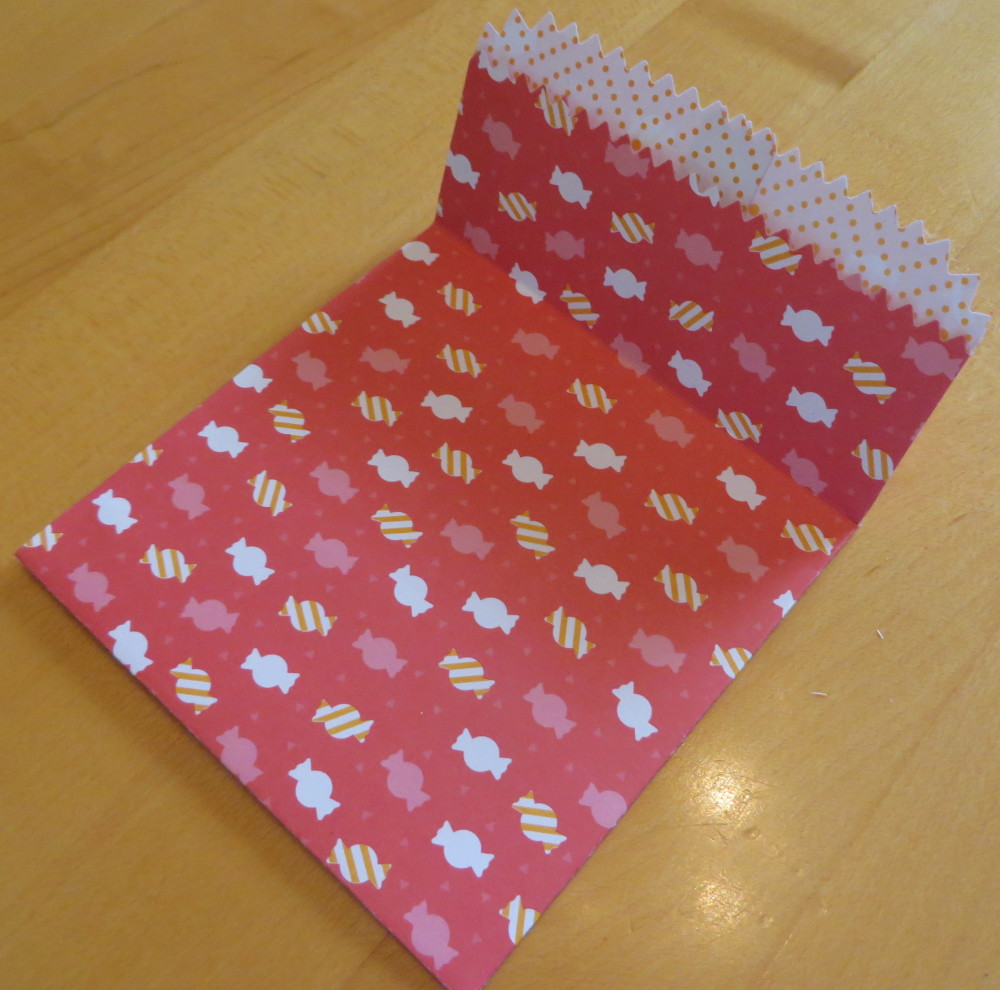 Go to my Stampin' Up! Online Store and check out all the Stampin' Up! Weekly Deals! Then if you liked my Altered Folded Mini Treat Bag, be sure to place it on your order before 11:50 pm MT Monday June 29, 2015. All the other items on the Weekly Deals are really great too so be sure to look!