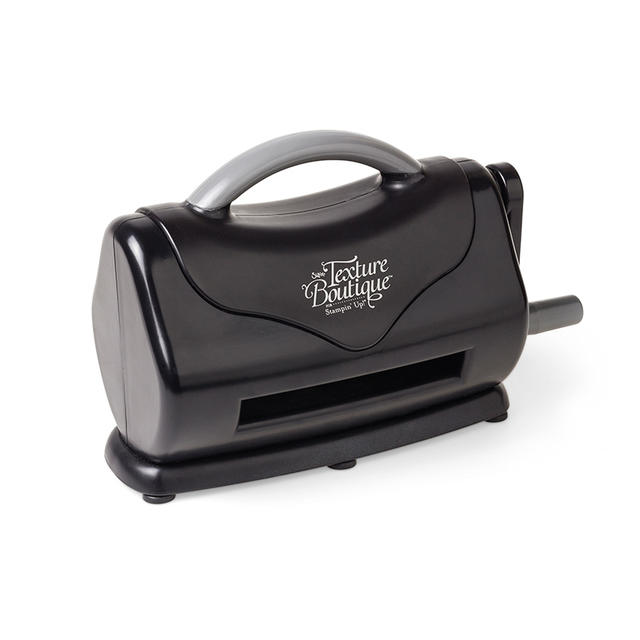 This handy-dandy Texture Boutique Embossing Machine has been having a few problems (in some cases), so of course Stampin' Up! is working on solving those problems. Some people have had a problem getting a good embossed image with this machine, so Stampin' Up! is working with the manufacturer to fix this issue. It does come with a shim, which you should be using if you do own the machine. This machine was planned to be introduced in the next new Stampin' Up! Catalog, but since a certain number were ready early, Stampin' Up! had an early launch after Leadership.
Stampin' Up! will turn off the item code on March 8 so it will no longer be available to order until the new catalog is released while they work with the manufacturer on a permanent fix. If you are getting good embossing, then of course go ahead and use your machine. Or you might find that the less detailed embossing folders work just fine in your machine. I'll keep you posted of any new developments.
Don't forget about the Stampin' Up! Weekly Deals!  Today is the last day for this group! Just click on the picture to go to my Stampin' Up! Online Store for more information on these deals!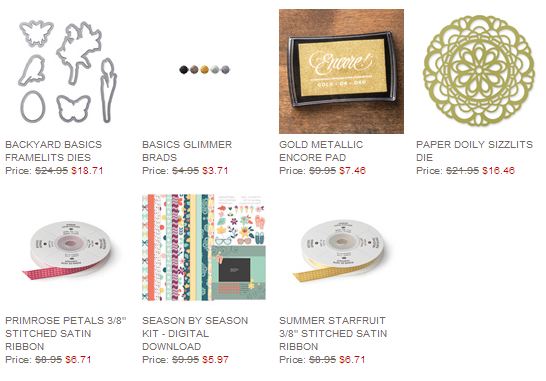 These Weekly Deals and any other current Stampin' Up! products count toward Sale-A-Bration, so be sure you order at least $50 to earn a FREE Sale-A-Bration Product!  We are already in the last month of Sale-A-Bration!  Can you believe it is March?!!