The Petite Pocket Bigz Die is a new one this year, and now that I have finally played with it, I think I am loving it!  You can make cute little gift card holders, cards, candy holders, treats for any occasion with it!  Here is a Petite Pocket Halloween Treat that I just made.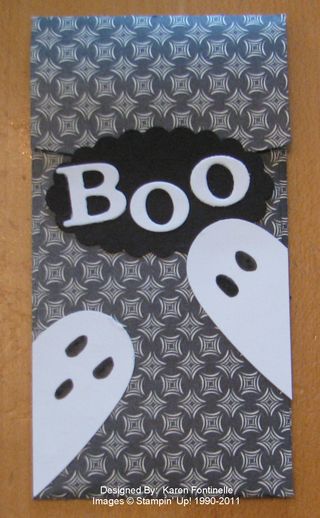 I started by die-cutting a piece of Pick Your Poison Designer Series Paper #124001.  It's about 10 inches long.

Folded up and decorated, with a little pull-out card inside, this is what it looks like.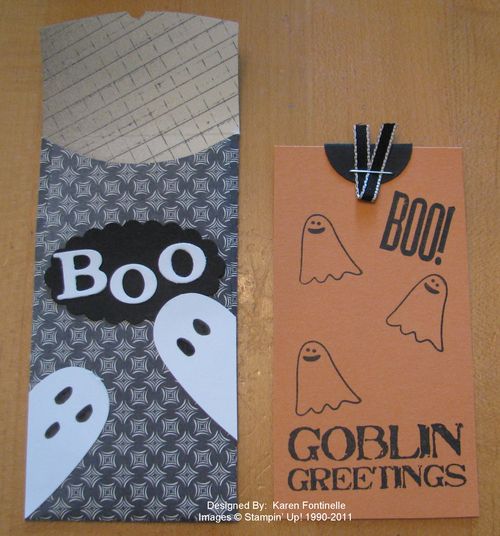 Do you know how I made the ghosts?  I punched a heart and then cut it in half!  The features are just colored in with a black marker. The Scallop Oval Punch #119856 is placed and glued so that it holds the flap shut behind it.  Only put glue at the bottom of the oval.  The letters are die cut with the Naturally Serif Decorative Strip Die #113453.
The little pull-out card you can either cut with the die cut and trim down a hair or just cut something narrow that will fit inside.  It is stamped with images from Spooky Bingo Bits and the greeting from Grateful Greetings.  For a little tab to pull out, I punched a 1" circle, folded in half and stapled on with a little bit of ribbon.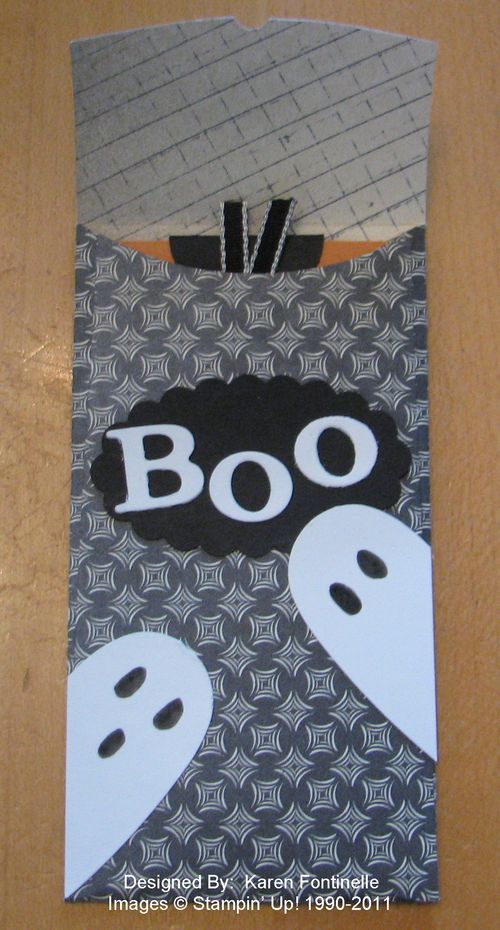 Try this Petite Pocket Die!  It really holds lots of possibilities!