This is a fun and easy project, maybe even a fun craft idea for kids. Just take a regular paper bag, a lunch bag, and cut as you see in the photo below.  Decorate the front and back of the remaining bottom of the bag however you like.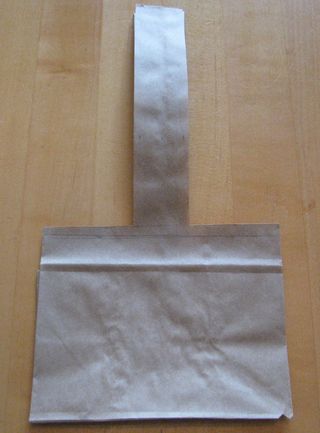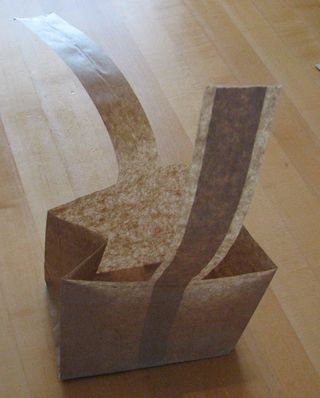 I adhered a piece of the Springtime Vintage Designer Series Paper #121782 to the front and back of the basket, and cut out a flower pattern from the paper and adhered that for an embellishment.  Add a little glitter as I did!  You could also cover the handle with paper before glueing together.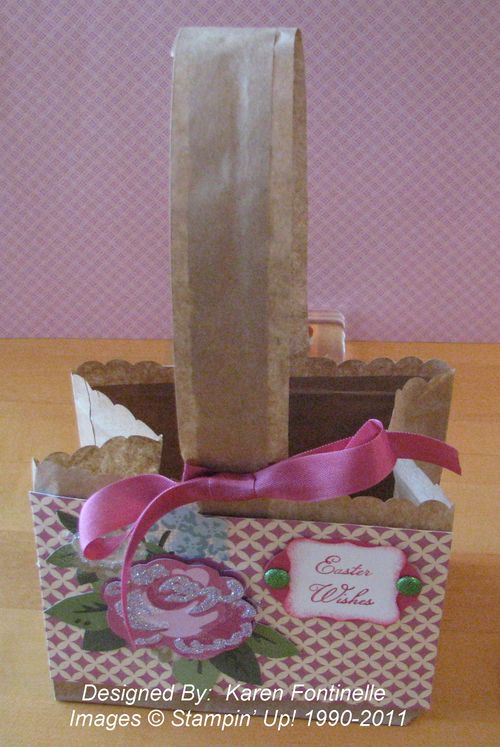 Use your basket for an Easter basket, Easter decoration or just a spring decoration!  Just have fun making it!
Let me know if you have any questions or need help ordering supplies.