Our new son-in-law's birthday came upon us pretty quickly, along with the realization that he is now a member of the family and should get a card and gift!  Since he is a big movie-lover, I came up with this card, even though I had to dig around in some retired sets to find "Treat Yourself".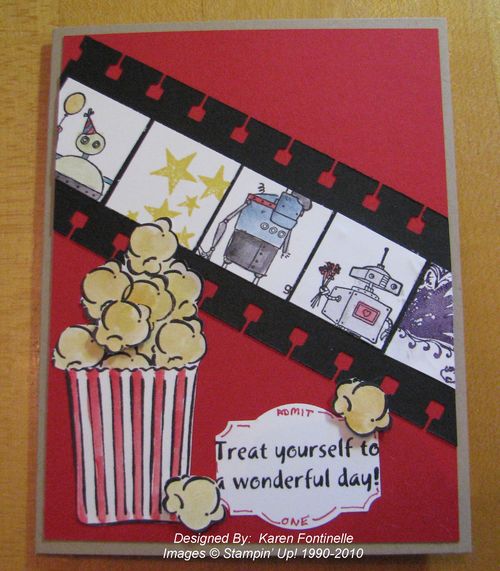 For the "filmstrip technique" I just took a strip of black card stock and punched along the edges with the Spiral Border Punch #119872.  Then you stamp on some squares that fit on the strip to make it look like a movie!  I have always loved that idea!
Sometimes it is harder to come up with a "male birthday card" but with a little thought it's really not that difficult.  Stampin' Up! provides so many kinds of stamp sets that you can find something appropriate for everyone!