The first day of Convention, Stampin' Up! provided buses for us to ride out to Riverton, Utah to tour the home office.  It was about a 25-minute ride and oh so beautiful out there! I could turn in a circle and see mountains everywhere! No wonder they picked that spot for the home office! This is where the offices are and the Distribution Center where our orders are packed.  However, the stamps are manufactured a few hours away at Kanab, Utah.
After being greeted by some Stampin' Up! employees when we got off the bus, we went inside!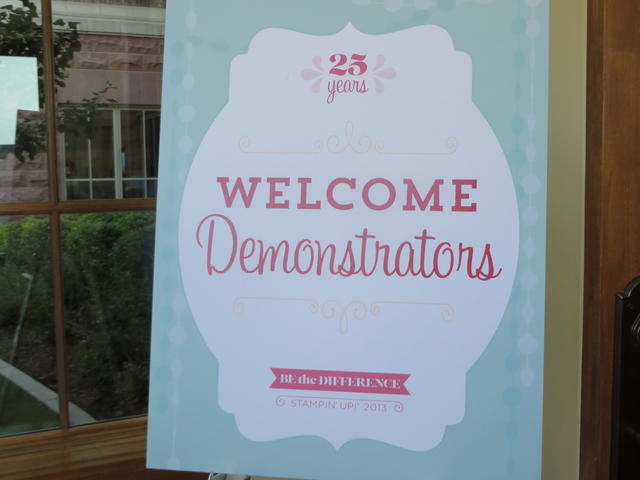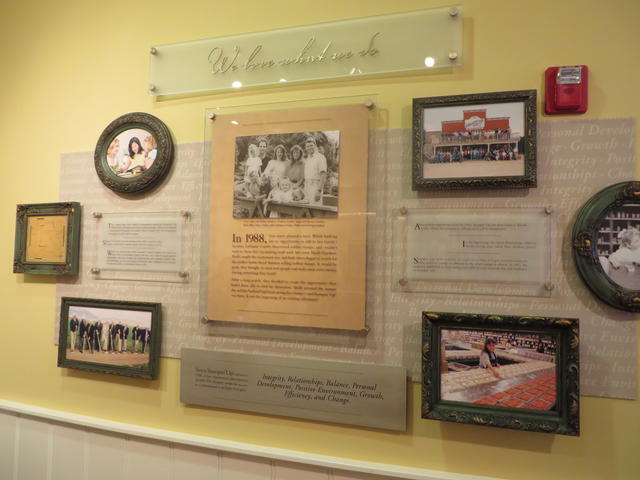 In the Legacy Room, the History of Stampin' Up!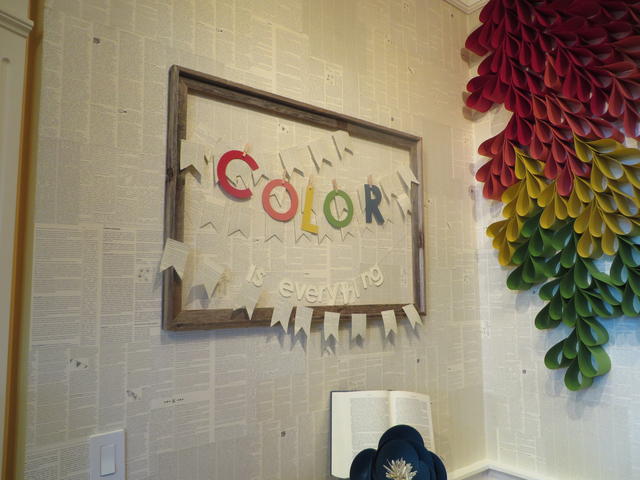 Using (retired) First Edition Designer Paper to cover the walls
And I still have plenty of photos I would love to show you that I took at this place! I have to figure out how to make a gallery of photos! But at least this gives you an idea of the home base of Stampin' Up! and what a lovely work enviroment they have. I also have photos of "The Idea Room", a large room with bean bag chairs, a piano, games, stamping supplies, and one room where all the walls are those dry erase boards, I suppose for brainstorming.  Of course demonstrators had fun writing all kinds of messages all over the walls!
Even if you're not a demonstrator, if you're on vacation in the Salt Lake City area, you might call Stampin' Up! and see if you could pay a visit to see the beautiful home office in Riverton, UT.