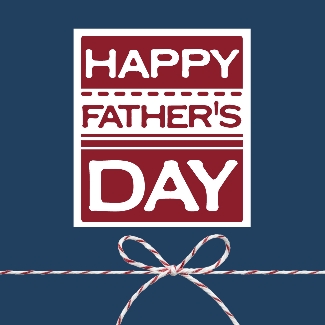 Images copyright Stampin' Up! 2011
Made in My Digital Studio
Don't buy Dad another necktie for Father's Day (that he won't wear)….or cutesy golfing accessories (that he won't use)…..or a tool for household tasks (he already has one)!  Here's a unique idea!  Sign up to be a Stampin' Up! Demonstrator!  You, not him (unless he likes to stamp!)!
A crazy idea??  Here's how YOU being a Stampin' Up! demonstrator can enhance his life and your family's:
Earn extra income to help pay the bills or to pay for those family extras you would all enjoy, taking some pressure off Dad.

Work hard and earn an expense-paid vacation for you and a guest (him, of course!) to lovely locations with Stampin' Up!  And they know how to treat people right!

Earn cash bonuses, product bonuses, and extra incentives as you work your business, on your own hours that complement your family schedule.

You'll be stocked with unique tools that just might come in handy for his "honey do" jobs…like maybe your Heat Tool for a frozen pipe??

If mama ain't happy, ain't nobody happy!  If you are earning money while having great fun with your passion for stamping and creating, the whole family will benefit from a happy and fulfilled mom!
Read more about becoming a Stampin' Up! Demonstrator HERE. You can sign up in minutes on my website, then make Dad a card for Father's Day with a note about your new business venture!  He can sit back and relax knowing that the family is in good hands with Stampin' Up!