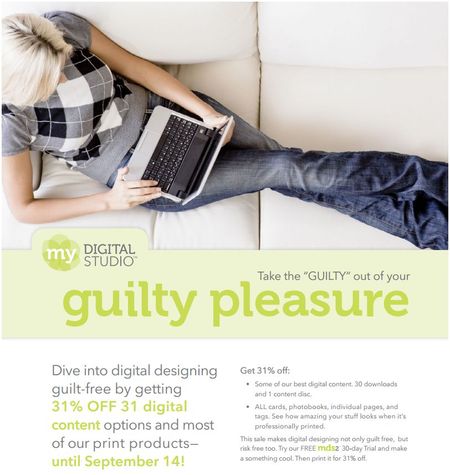 Today is the last day for the Stampin' Up! 31% OFF 31 digital promotion! It's not just about getting your projects printed, there is also digital content to purchase….downloads AND the Floral District Collection DVD! Check it all out in my Stampin' Up! Online Store! Downloads ship free of course…..because they don't ship!! You get them immediately to download!
Get the My Digital Studio FREE 30-Day Trial today and also purchase some extra downloads you think you might like….believe me, you'll like them all!
And now I've got to finish up my swatchbook and get it sent in to the Stampin' Up! printer to take advantage of the sale myself!!